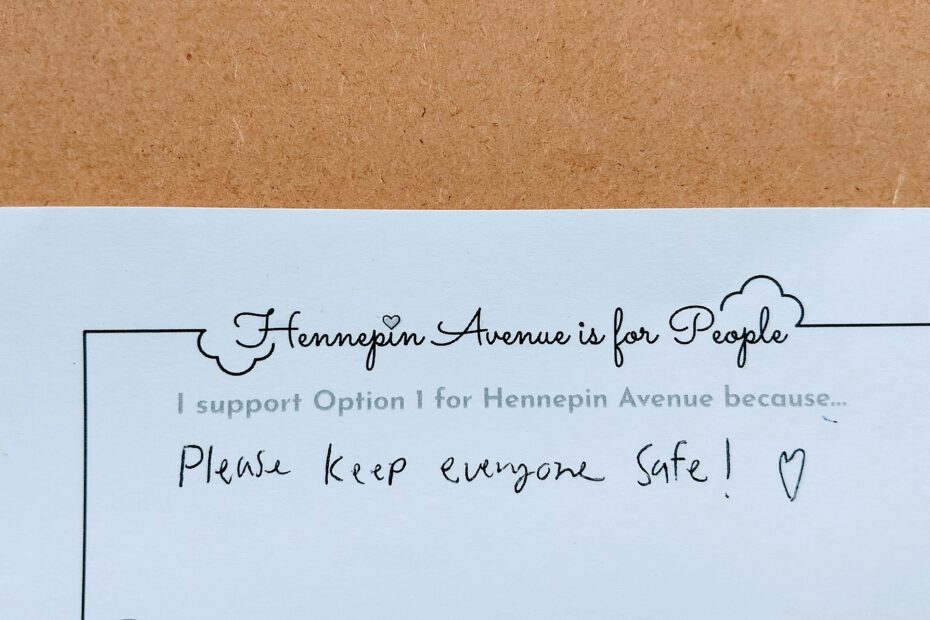 Now is the time to act. We can't let this project be delayed or made worse behind the scenes. The opposition is working to prevent Hennepin Avenue from being reconstructed in a way that's consistent with the city's existing, adopted policies.
Two important steps you can take to help support dedicated transit lanes and a safe, separated bike path:
Sign our petition
Call or email your Minneapolis City Council Member. Contact info and talking points provided below.
Read More »

Action alert