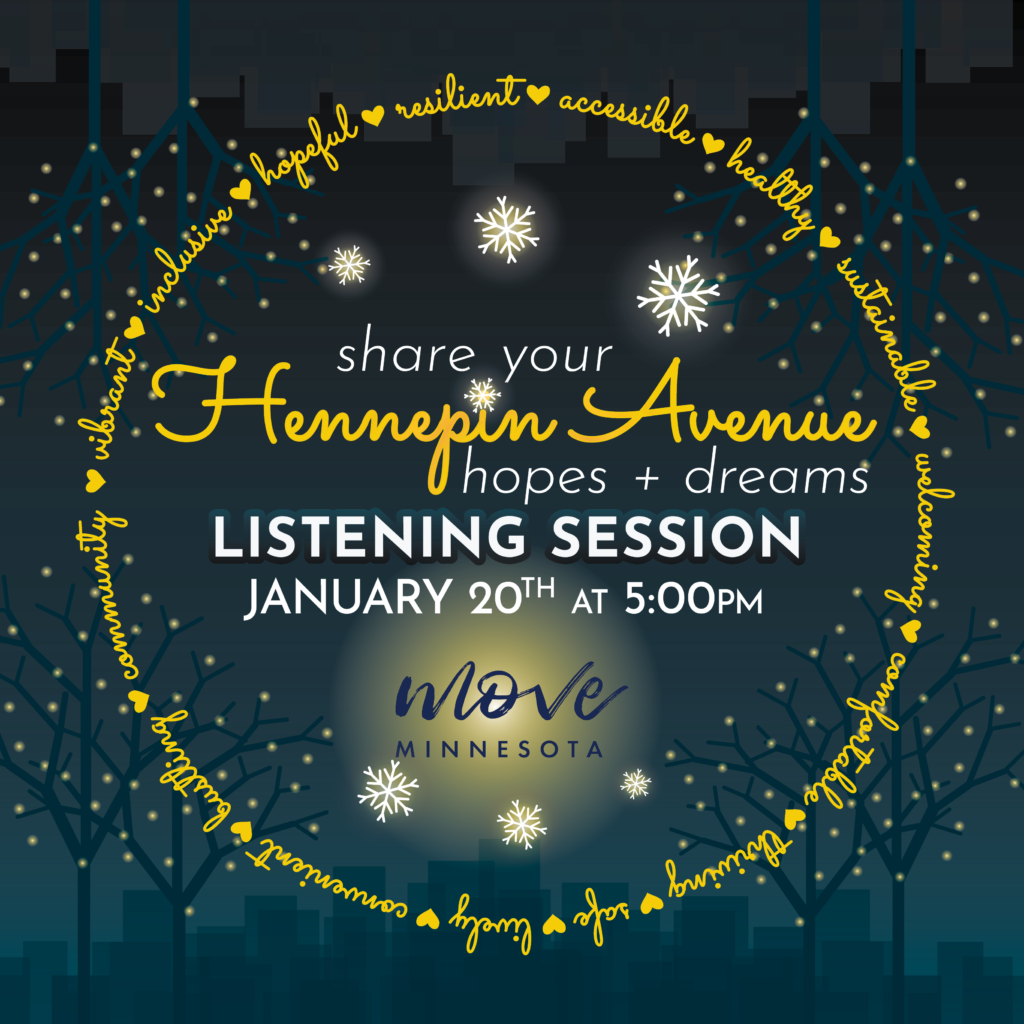 On January 20th we co-hosted a listening session with Move MN. We invited Mayor Frey; Council Members Lisa Goodman and Aisha Chughtai, whose wards include the Hennepin Avenue project area; and other Council Members.
Our thanks to Council Member Aisha Chughtai (Ward 10), Council President Andrea Jenkins (Ward 8), Council Member Elliott Payne (Ward 1), Council Member Emily Koski (Ward 11), Policy Aide Celeste Robinson from Council Member Robin Wonsley Worlobah's (Ward 2) office, and Policy Aide Sean Broom from Council Member Jamal Osman's (Ward 6) office for attending the event.
Neighbors from across Minneapolis showed up (as well as one St. Paul friend!) to share how the current Hennepin Avenue doesn't work for anyone and offered strong support for the redesign. You can follow along to tweets from the event here.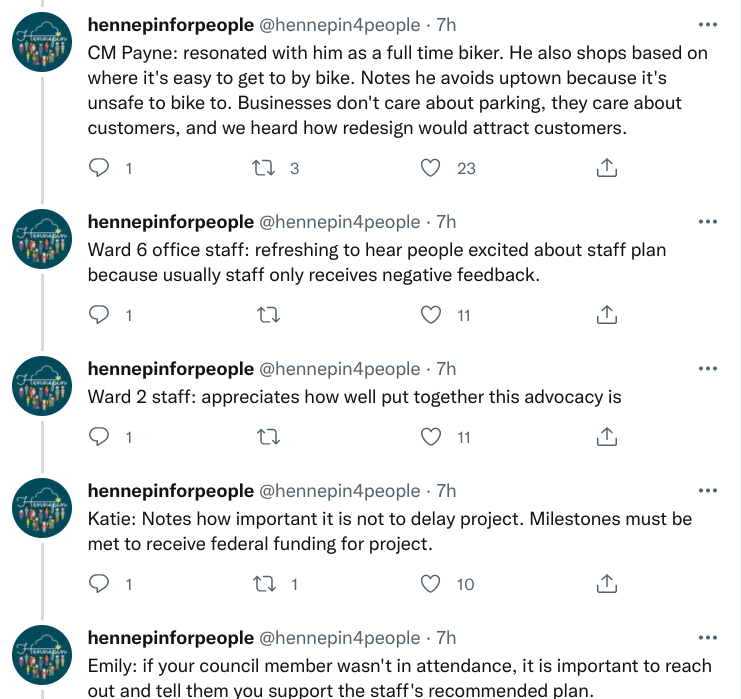 We thank you all for taking the time to come to this event and sharing your stories with us and elected officials. Move MN will send the recorded portion of the meeting to Council Members who were unable to attend the meeting. We encourage you to thank the Council Members that attended the event. You can also reach out to your council member and Mayor Frey and tell them why you support the Hennepin Avenue recommended layout. Council and Mayor contact information can be found here.
We also debuted our new video! This Hennepin engagement process has been long. It started back in 2018 and resumed again in 2020. We thought we'd try going to the source but this time with video, talking to people right on Hennepin Avenue for this round of engagement. We're also still out there collecting written comment cards. Want to help us collect comments? Sign up here.
Sometimes the best advocate for big changes to Hennepin Avenue is just about any person you meet on Hennepin Avenue. Listen to what they have to say: