The comment deadline is this Friday, January 28th for the Hennepin Avenue South reconstruction project. Submit a comment to the City of Minneapolis Public Works Department. The city has received more than 3,000 comments. Help us have a strong showing. If you already submitted a comment, thank you! Can you reach out to at least three people you know and ask them to comment too?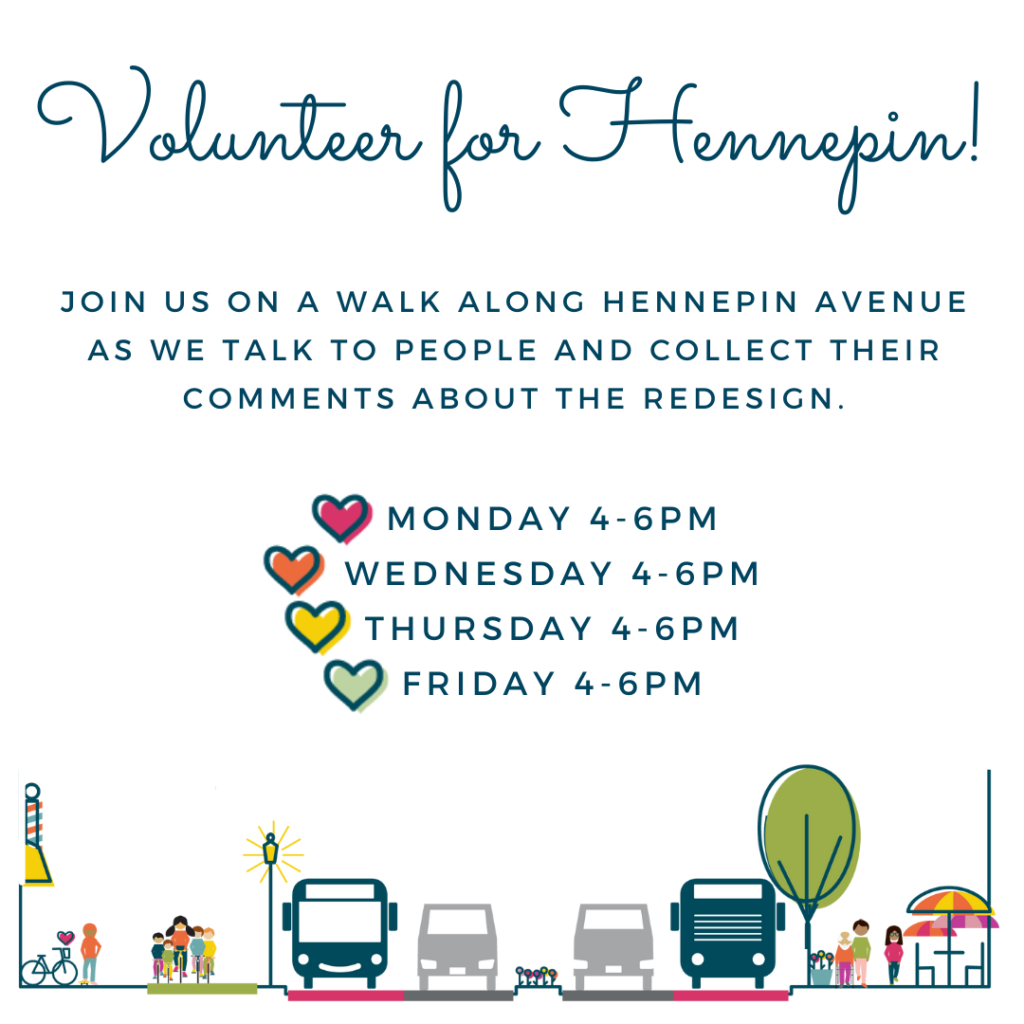 Come collect comments with us! Send a message to [email protected] and tell us which day you'd like to volunteer for.
Please note this deadline is for comments to the Public Works Department. You can and should continue to submit comments to your City Council member even after January 28.