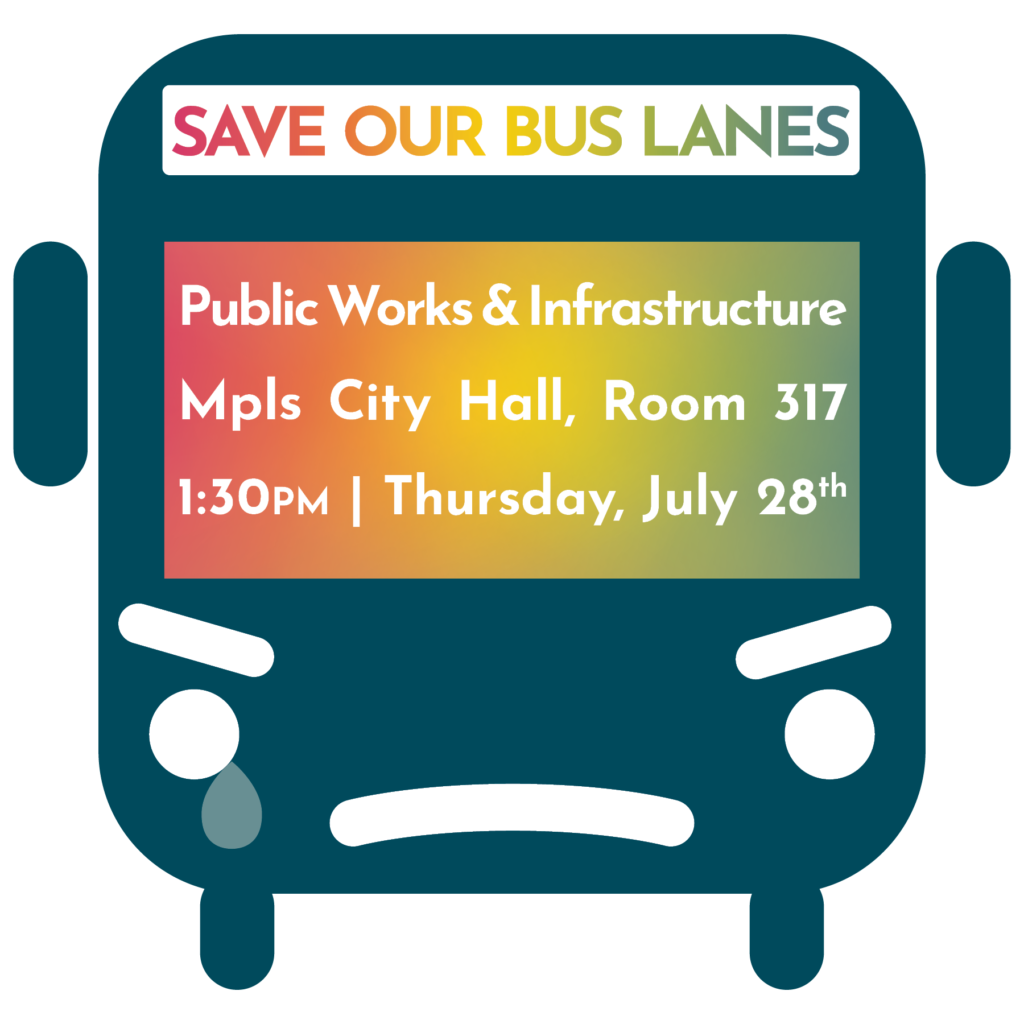 Update: We've learned that the Hennepin Ave layout, including the status of the bus lanes, will be discussed at this Thursday's (July 28th) meeting of the City Council's Public Works & Infrastructure Committee (City Hall, 1:30 PM, room 317).
How we got here: Last month, the City Council voted to approve full-time bus lanes on Hennepin. Mayor Frey used his veto power to block it. Shortly after, we learned through a data request that Frey's Public Works Director was withholding the city's own data showing that converting the bus lane to parking posed a risk to transit service in the corridor.
What's next: We'll have a reaction to what this means when we learn how the street layout has been compromised.