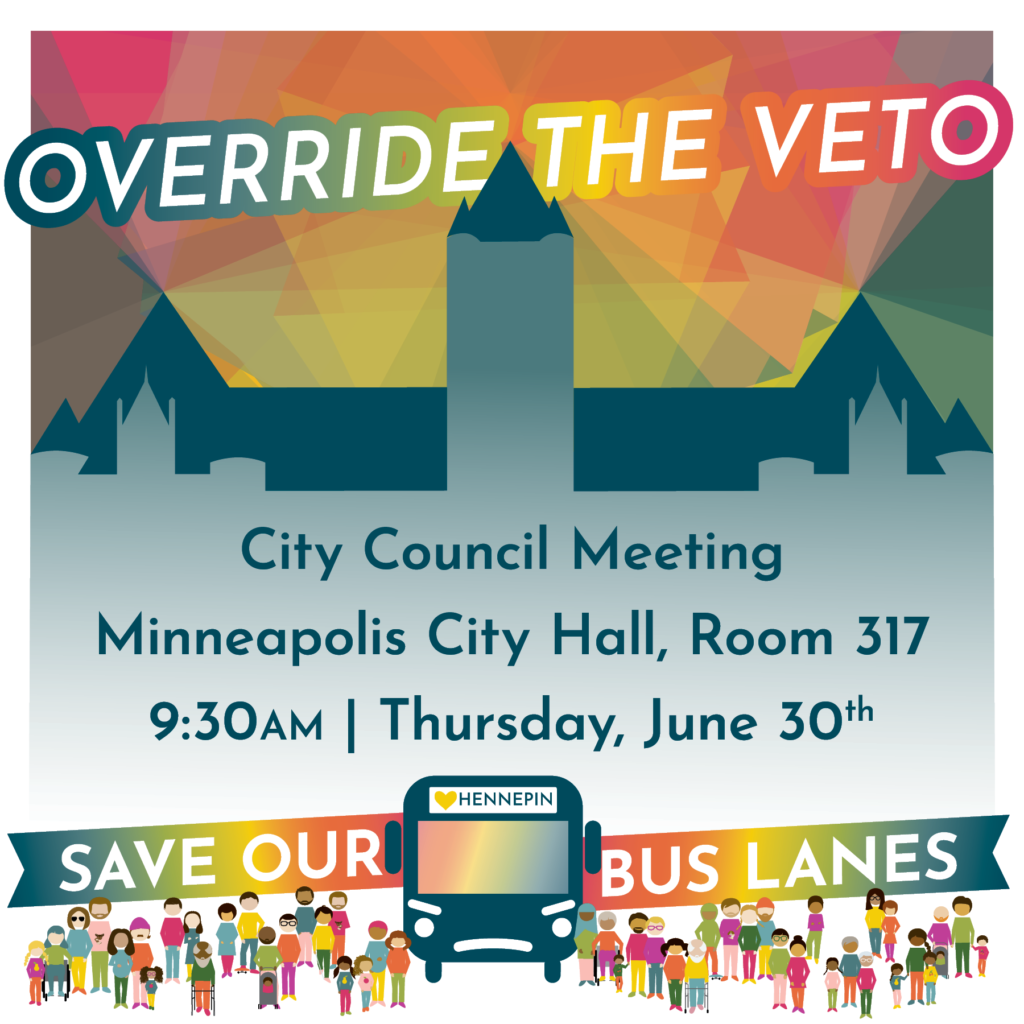 You know the drill! We need people willing to show up to pack the City Council chambers (Room 317) and hold a sign on Thursday, June 30th at 9:30 AM. Your visible presence is meaningful!
We've accomplished so much together over the last year. We've built a consensus for a people-centered Hennepin Avenue. We've demanded safety for people crossing and biking; faster, more convenient transit; and less chaos for those traveling by car. Hennepin Avenue can be something to be proud of, a place people want to travel and spend time (and money). Along the way we've won the support of a clear majority of the Minneapolis City Council and the entire 15 member Minneapolis legislative delegation to the Minnesota House and Senate.
Our elected officials aren't just responding to the demands of people like you, but to the judgment of the city's own Public Works staff and Metro Transit. Hennepin Avenue needs a full-time bus lane when the street reopens in 2026. The success of a $60 million rapid transit upgrade is riding on it.
This week is about overriding Mayor Frey's veto of full-time bus lanes.
UPDATE June 30th:
Today's override of the mayor's bus lane veto failed. That's the bad news. The good news is we help our 8-5 city council majority. The other good news is this isn't over. It's going back to committee in two weeks – July 14. With the potential for a full city council vote on July 21. Council Members Chughtai and Johnson expressed notes of optimism today about reaching a compromise with the Mayor. We will keep you updated.
Thank you to everyone who has continued to show up during this very extended process. We are all very tired, but grateful to have you with us. Your presence at city hall, your voices, the connections we've made, have all been essential to the victories we've achieved so far.