On September 18th, a sunny Saturday, more than 100+ people turned out for our Hennepin Mass Fun Bike Ride.
Our speakers included: Will Sheffer from Council President Lisa Bender's Ward 10 Office, District 4 Park Board Commissioner Jono Cowgill, Move Minnesota's Executive Director Sam Rockwell, Our Streets Minneapolis Operations and Development Director Haley Foydel, and Metropolitan Council Chair and bus guy Charlie Zelle. Chair Zelle spoke in support of 24/7 bus lanes on Hennepin Avenue and participated in our ride. Great thanks to our speaker wrangler, Mary Morse Marti!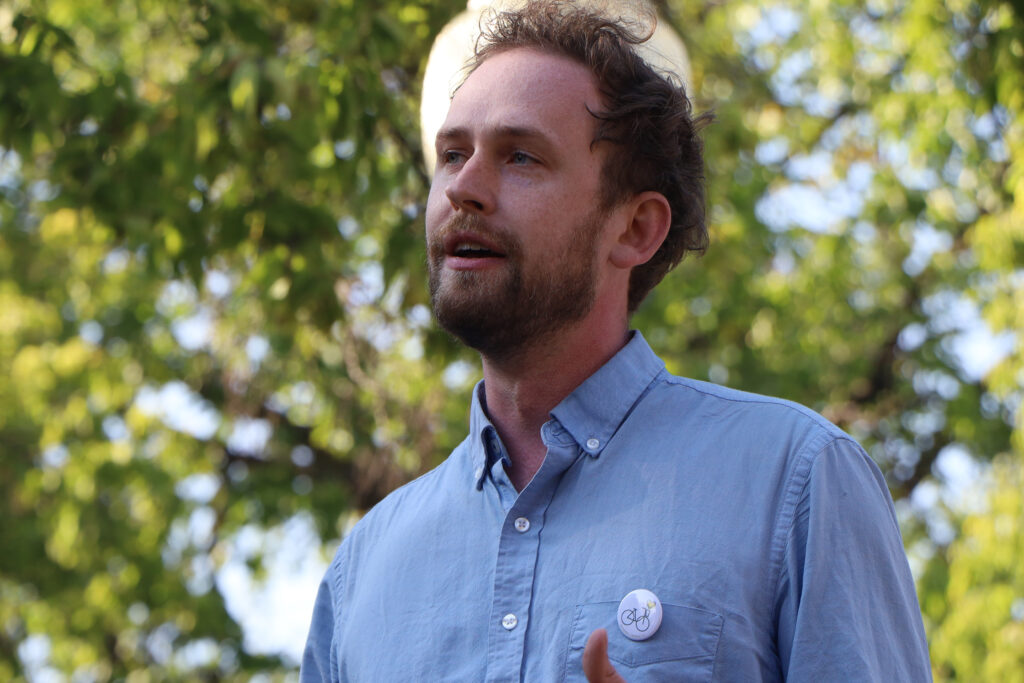 Many candidates or their surrogates were in attendance showing broad support for our efforts! We appreciate your support.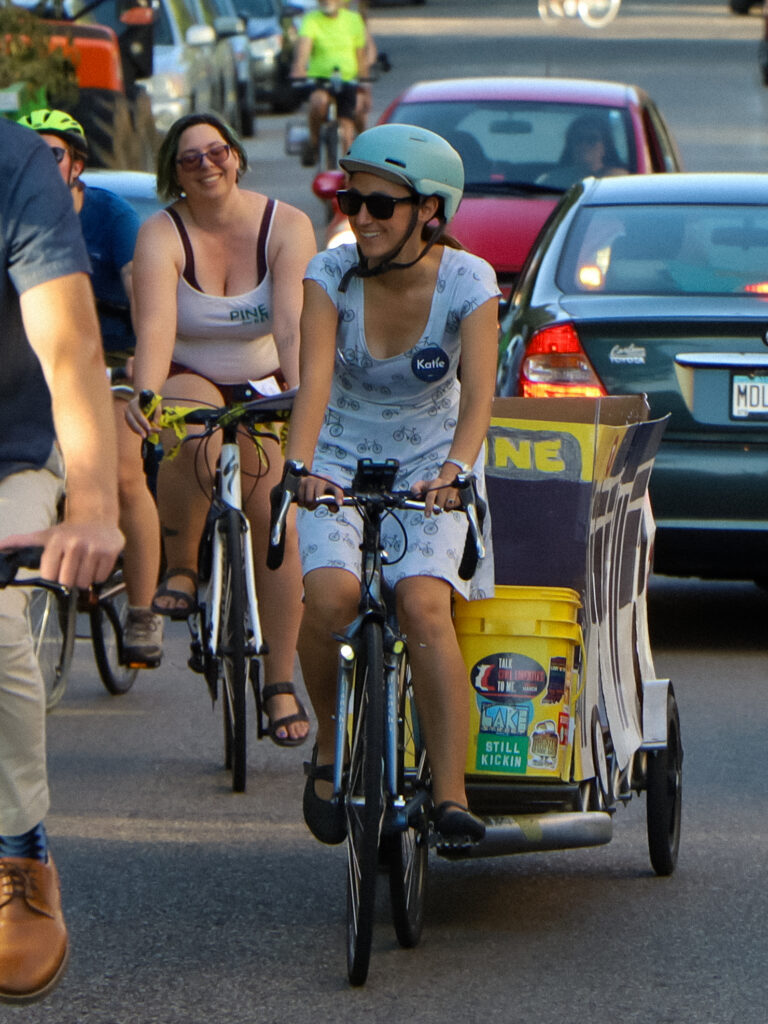 Haley Foydel and Ember Rasmussen from Our Streets Minneapolis, along with Risa Hustad, were instrumental in making this ride happen. Special thanks to the volunteers who worked (whether biking or driving) to keep everyone safe on the ride. Our main concern was being inclusive and keeping everyone safe on an especially hostile and dangerous street — something we're working as hard as we can to change.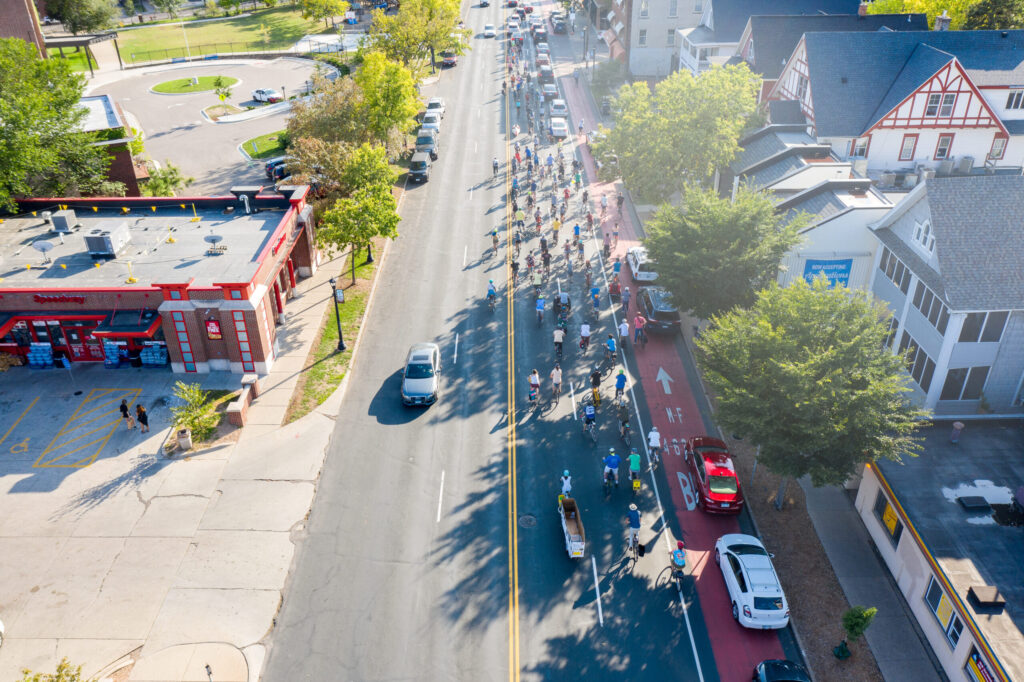 Our biggest thanks to everyone who showed up to be seen and heard on Hennepin Avenue! Our message is resonating because of you. Your enthusiasm fuels our work to make Hennepin a street for people.