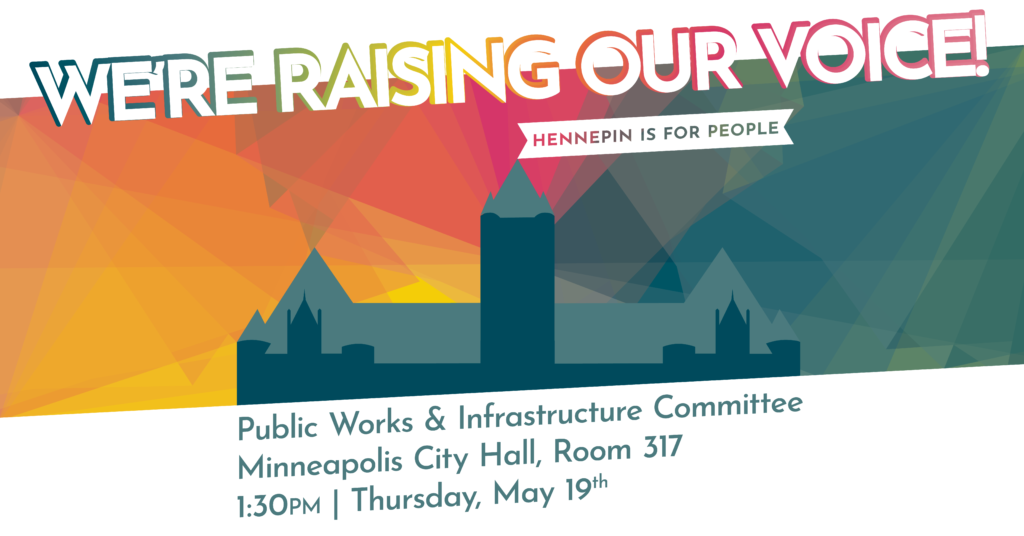 Support a resilient, equitable, and community-oriented street that puts people and planet first. Share your story and testify at City Hall. Together we can defeat the shortsighted politics of the transportation status quo. We get what we fight for. Let's fight for a street for people!
Public Works & Infrastructure Committee
Minneapolis City Hall (350 S 5th St), Room 317
Thursday, May 19th at 1:30 PM
Pre-register to pack the room here (we'll keep you updated on the process) Update 5/17: There will likely not be public testimony on this item. We mistakenly assumed there would be. But it is still vital to show up and pack the council chamber to demonstate the overwhelming public support for a full-time bus lane.