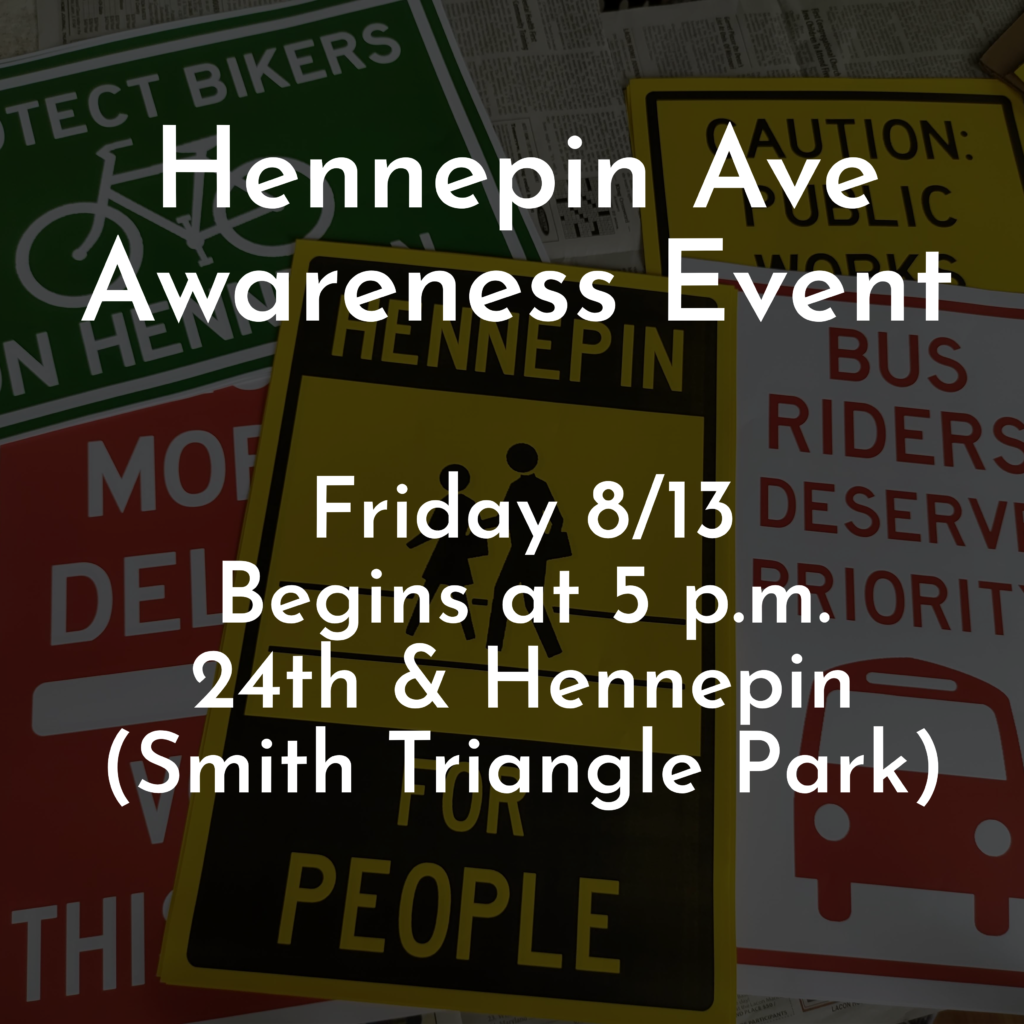 We had great turnout of public comments in April. Our message was heard loud and clear. Unfortunately our understanding is that the City's Public Works department has caved to pressure from the status quo. We no longer have a set timeline for the Hennepin project approval. Putting off a decision is a decision in itself. And a victory for the status quo. There are people who want to delay the project in order to strip out the improvements that would make Hennepin a street for people.
Right now, it's important for us to make sure that Public Works doesn't remove dedicated transit and bike space, or pedestrian improvements. We can't sacrifice this once-in-a-lifetime opportunity to make Hennepin an inclusive street that works for all in our community. We need to get the city to commit to a timeline. We need to show them that we're paying attention and not going away.
Our goal remains dedicated space for transit and bikes along with pedestrian improvements. We continue to work on having a vote on Hennepin this year but can only accomplish this with your help.
Join us on Friday! Please wear a mask.