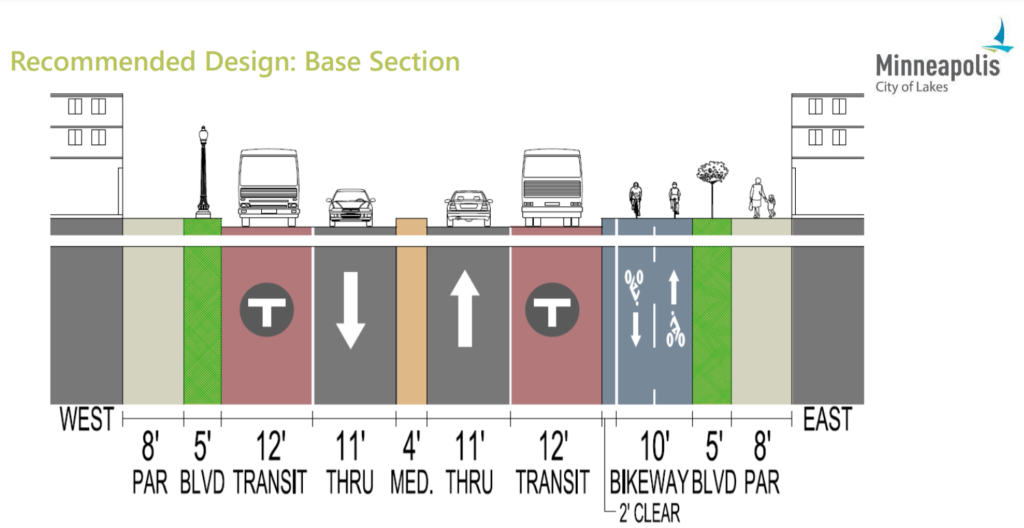 On Tuesday December 7th, 2021 the Minneapolis Public Works Department put out their recommended layout for the Hennepin Avenue South reconstruction project from Lake Street to Douglas Avenue. The public engagement process for Hennepin Avenue started in 2018. Hennepin Avenue was last reconstructed in 1957, so let's make the most of this once-in-a-lifetime opportunity. Construction is set to begin in 2024 and finish in 2026.
We're beyond thrilled to see the inclusion of 24/7 bus lanes, a sidewalk level bike path, and pedestrian improvements. We've spent many months organizing for an inclusive design. Thank you to our organizing allies at Move Minnesota, Our Streets Minneapolis, along with other local organizations and supporters. And thank you for paying attention, offering feedback, and raising the issue of Hennepin Avenue with city leaders!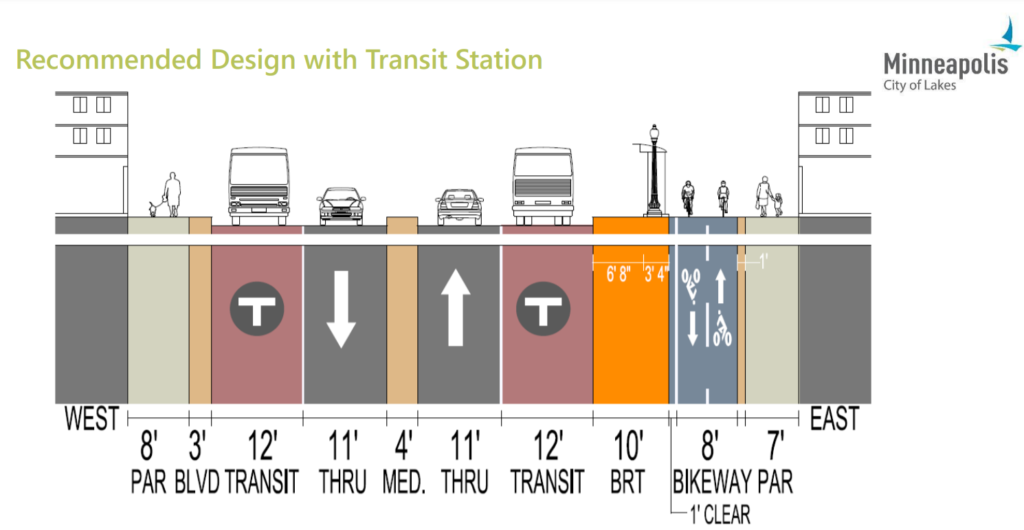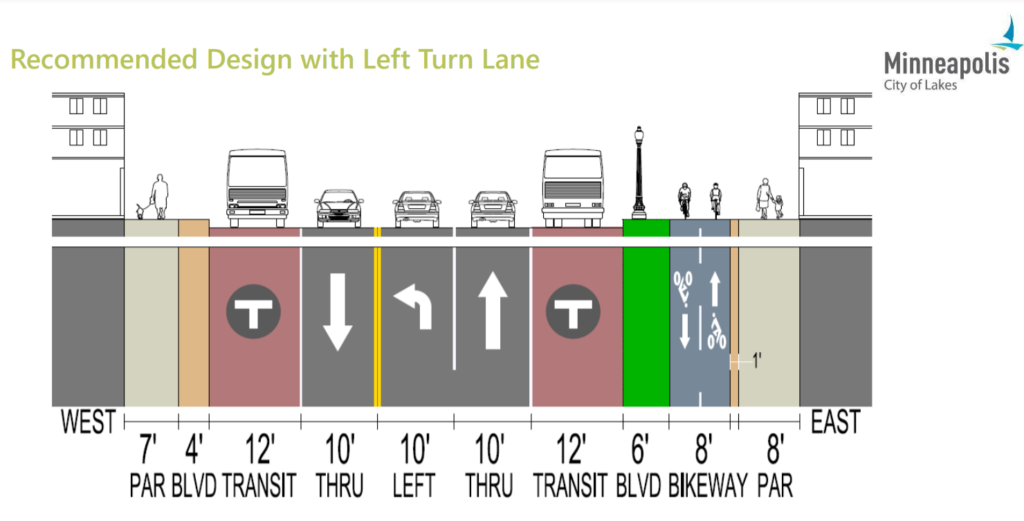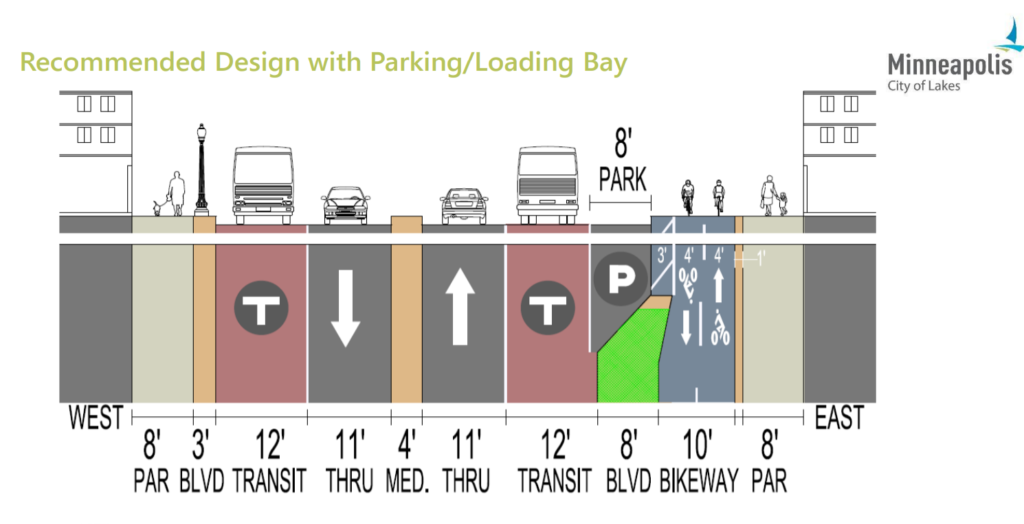 Our thanks to the Minneapolis Public Works Department for adhering to our ambitious city policies found in the Transportation Action Plan, Vision Zero Action Plan, Complete Streets policy and Climate Action Plan. In the recommended layout we see priority for people, advancement of racial justice, and consideration of the climate crisis. This isn't the final word, but for now, we're celebrating this big victory. We'll continue to examine the recommended design in more detail, but for now we want to pause and take this moment in. We'll still need to get this across the finish line in 2022 — with a new City Council and new government structure to navigate. But for now we celebrate and savor this win of our priorities being reflected in the recommended layout!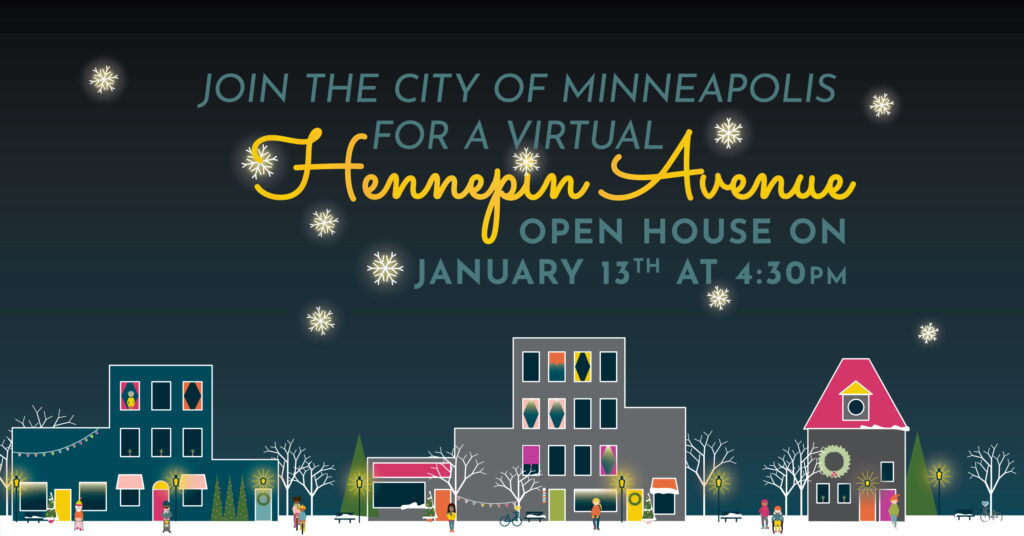 City of Minneapolis Hennepin Virtual Open House
January 13, 2022 at 4:30 PM
You can find a recording of a portion the city's meeting here. Q&A from the Open House will be posted on the project page.
Submit a Comment
The Minneapolis Public Works department is accepting comments on the recommended layout until January 28, 2022. Make sure you submit a comment. This is not a done deal—the status quo will turn out against our inclusive vision for a street for people.